Harborcreek High School


Class Of 1959

​
Please let us know if anyone has additional classmate news or someone to add to our prayerlist. We would also appreciate hearing some good news, like new grandchildren, greatgrandchildren, graduations, trips, marriages :) etc.


Class Announcements
​Another of our classmates has left us, Penny Tarr Schwab

​​Classmate Posts
​Email your posts to harborcreek1959@yahoo.com​​
Classmates And Family Health Issues


Cards are always appreciated for those with health problems

.
You can include text, pictures, and links in your posts
2/26 DH
​We are missing these classmates email addresses. If you have one please mail it to our site: harborcreek1959@yahoo.com

Richard Berlin
James Campbell
Mary Ann Cass Hall
Jean Chipley Schaff
Lucy Dedionisio Slickanich
Dennis Dieter
Gene Dougan
Jerre Heyer
Janet Hovis Taylor
Vickie Lewis Mattson
Robert Maison
Anthony Mazza





​​DH 2/16/17 Do Remember

​​DH 2/16/17 1950S GIRL'S TEEN CLOTHES

​​DH 2/16/17 1950'S MEN'S FASHION

​​DH 1/4/17 Pictures from the 1950's

​​​​DH 12/14/16 The history of the 50's ....... Do you remember?
Part 1Part 2Part 3

​​​​DH 12/10/16 Harborcreek, PA Heritage

​​​​DH 11/21/16 Top 10 Decade Defining TV Shows: 1950s

​​DH 11/21/16 Car Commercials from the 1950's

​​​​DH 11/21/16 Lost in the Fifties- Another Time, Another Place
​
DH 11/21/16 Memories of the 1950's

​​​​DH 1/11
We Are getting too many roses!!!! How about some good news!​

​​​​​SH 7/12
​​This is a photo of Kerry Kennedy's calling, in the location of loggerhead sea turtle tracks, a few weeks ago. Turned out to be Nest #5 with 133 eggs which will hatch in a couple of weeks. We now have 27 nests with teams still riding a Gator each dawn to, hopefully, locate more.
































​​​​​​​​​​​​​​​​​​​​​​​​​​​​​​​​​6/2 Diane
CONGRATULATIONS!
Tuesday June 2nd 1959 (56 years ago) you graduated from Harbor Creek High School! Things sure have change since then..My neighbor's daughter will be graduating next week and today is her last day at school. But she has been celebrating all last week. Class skip day, ( What, is a legal day off?), well, Irene Edwards would not think so, but off to Darien Lake in NY, two days later Cedar Point in OH. Then the Cleveland Zoo, Prom at the Avalon Hotel. (Penn State gym not good enough anymore), history class trip to DC. Commencement will be held at the Warner Theater..( school gym not big enough). Not only all of that, the school bus picks her up every day at her front door. None of that walking up to East Lake Road in the winter to catch the school bus! All in all this young lady is a very lucky young lady.. Adopted when she was 18 months from China..and number two in her class! How much better can it get?! Enjoy your day and try to love one another as our time on this planet is getting shorter and shorter everyday!​


​
​​​​4/18 Diane
New address for Karen Seelar Wien, Niagara Village, 2380 Common Drive, Apt 205, Erie, Pa 16506
2/26/ DH
If anyone has a better picture of the school building email it to me. This one is really poor to say the least. Also if you have any pictures from the "good old days" send them too and we will put a nostalgia page up.
Twenty Top Songs For 1959
Click on the Song to Play​
​
​1. The Battle of New Orleans, Johnny Horton
2. Mack the Knife, Bobby Darin
3. Personality, Lloyd Price
4.
V
e
nus
, Frankie Avalon
5. Lonely Boy, Paul Anka
6. Dream Lover, Bobby Darin
7. The Three Bells (Les trois cloches), The Browns
8. Come Softly to Me, The Fleetwoods
9. Kansas City, Wilbert Harrison
10. Mr. Blue, The Fleetwoods
11. Sleep Walk, Santo & Johnny
12. Put Your Head On My Shoulder, Paul Anka
13. Stagger Lee, Lloyd Price
14. Donna, Ritchie Valens
15. Pink Shoelaces, Dodie Stevens
16. Smoke Gets in Your Eyes, The Platters
17. Charlie Brown, The Coasters
18. Quiet Village, Martin Denny
19. My Heart Is an Open Book, Carl Dobkins Jr.
20. 'Til I Kissed You, Everly Brothers
Florence Merchant Proctor
Kenneth Miller
Wanda Mills Suscheck
Linda Podstiy Bonta
Judith Rice Thmpson

Maryann Sharaff Connolly

Nancy Smith Brown
Victoria Soder Artise
Dianne Wouthworth Harris
Janet Whitney Moske
Anthony Williams
Beverly Williams Lupo
Freda Willman Gibson
Mary Zielinski Robaskiewicz
Gail Peterman Bryson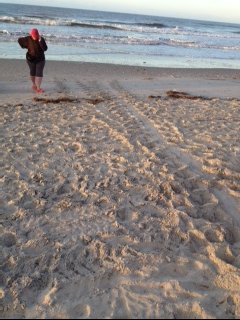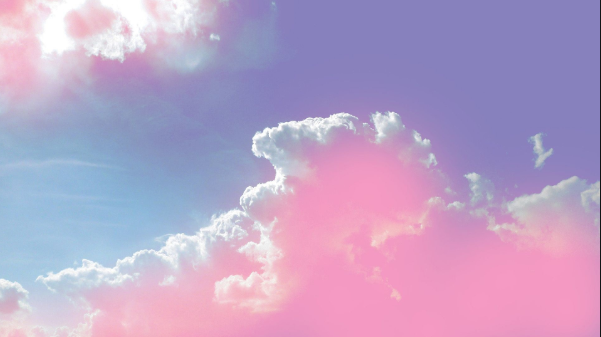 All The Oldies Music You Would Want To Hear
Click Here